Hua Tunan
Biography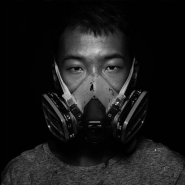 Chen Yingjie aka Hua Tuanan is born in Foshan, Guangdong, China in 1991.
Lives and works in Shunde, Guangdong, China. 
Solo Shows
 
2015 Galerie F Gallery, Earth Spirit, Chicago, USA.
2016 BMW Experience Center, BMW G12 Art Appreciation, Shanghai, China.
2017 Island House, WWF TX2 Tiger Conservation, Hong Kong, China.
2018 Magda Danysz Gallery, Shaping the Essence, Shanghai, China.
2019 The Art Gallery, Lion Dance Cultural Symbol, Chicago, USA.
 
Group Shows 
 
2012 Volvo Art Session, Suisse.
2013 Louis Vuitton, Journey, Shanghai, Chine.
2014 Penrith Regional Gallery & The Lewers Bequest, Wonder Mountain, Sydney, Australie.
2015 Wildaid Mobula Protection Project, Guangzhou, Chine.
2016 CAFA Art Museum, Art From The Street, Pékin, Chine.
Magda Danysz Gallery, Fireworks, Shanghai, Chine.
Dubai City Street Museum, Mural project, Dubai.
Graffiti Street UK, Underground, Londres, Angleterre.
2017 WWF X Tiger 3890, Tigers Project, Singapour.
2018 Art Science Museum, Art From The Streets, Singapour.
Parkview Green Art Festival, Fractal, Pékin, Chine.
X2 Playground, BMW Creation Project, Shanghai, Chine. 
2019 Magda Danysz Gallery, Asia Now, Paris, France.
Mazel Galerie, Luxembourg Art Week, Luxembourg.
Orders and public collections
Riverside Group, Pékin, Chine
Contemporary Museum of Honolulu, Honolulu, USA.
WWF Hongkong , Chine
Capitaland Group, Singapour
Asia Pacific Breweries, Singapour
BMW China Automotive Trading Ltd.